My First Experience in the Vancouver BDSM
  'BDSM is a variety of often erotic practices or roleplaying involving bondage, discipline, dominance and submission, sadomasochism, and other related interpersonal dynamics.' Source
I've always been curious about the BDSM community. I wouldn't necessarily invest in dungeons but I would definitely be willing to sport a ball gag, engage in some light choking, spanking, and dirty talk… Perhaps latex and nooses on a wild Monday night? Who knows. I go with the flow and Sexytexte has a great secret community that I discovered to quench my thirst for roughness.
When my boyfriend of two years and I broke up, I felt lost… but also free. I was single! So many months of restraint while being in a monogamous relationship resulted in me being a loose cannon – or as basic bitches might call it: a slut! I tend to enjoy drowning myself in dick. I have a penchant for one-night stands. The thought of having sex with a hottie I just spotted arouses for me. It's a challenge –  It's a sport that I've mastered.
One night, I was bored, tipsy, and, most of all – horny. It had been four days since I'd fucked a dumb bartender. A mediocre adventure that was quite blurry. I'm in front of my laptop, in my PJs, and surrounded by dim lighting. I was drinking Baileys – the only liquor I could find in my mom's entire house (following my break-up, I was between apartments and staying with her for the time being). "Oooh…" I wanna get myself OFF! The thought of enrolling myself on a fetish website creamed my unicorn jammies. So I did. After looking through comments on sexytexte, I met someone that was clearly a dom. HELL-o, Vancouver BDSM scene and sexytexte men! I wanted to post a photo of myself so I went through my archives of dirty pics and came out unlucky. Thus, I put on my best thong, whipped out my iPhone and shot my ass from below… so it looked bigger. I posted three suggestive (but classy) photos without my face because I'm a smart horny bitch.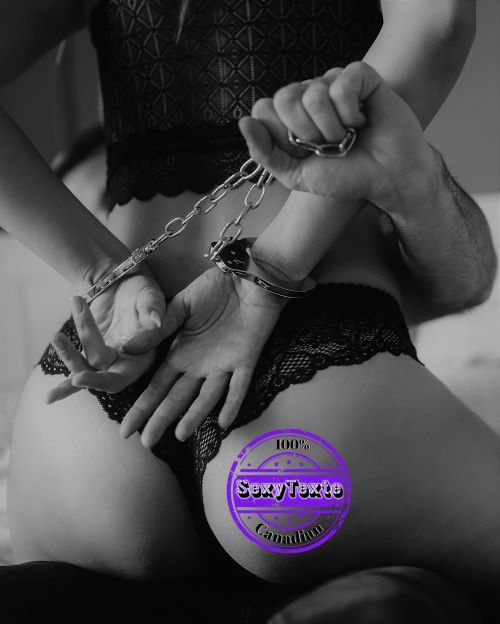 After posting on sexytexte, I started getting messages. Mostly from weirdos without pictures. I came across a DM from a hott guy that stupidly showcased his face. We started chatting after exchanging phone numbers. He wanted to meet the same night for a potential hook-up. "Hmmm…" I remembered an old trick I used to use when I was a teenager indulging in meeting Myspace or DoYouLookGood emo dudes. "Send me a picture with my name on a piece of paper and your face showing so I know you're real." I mean… I don't want to end up dead and naked on an episode of Dateline. Top 5 worst deaths. He came through with a JPEG. I was thrilled to see he was a legitimate good-looking adult human. Score! At that point, the Baileys had definitely kicked in. I was getting more and more turned on with the thought of meeting a random fetish enthusiast. He asked to meet. I agreed with loads of resistance and let him know I wasn't guaranteeing a hook-up. I wanted to feel it out and see if we had chemistry… over a drink. I suggested a bar next to my (mom's) place – ensuring I was at a running distance if ever he turned out to be a douche or psychopath. He agreed to my rules and understood my concerns. In the case of Dateline-Esque aftermath… I had the brilliant idea of telling my mom that I was meeting a guy at the bar and gave her his phone number and name. At least she would know where I was and who I was with. Note that you really gotta be an only child (and quite tipsy) to actually tell your mom that.
He picked me up, and to my slight dismay… he had a Parisian accent. An accent I HATE usually… but he was cute, seemed shy, and polite. We went to an Irish pub and chatted about god knows what. I felt comfortable and most importantly, still horny. After our small talk, we established that we were attracted to each other and proceeded to test the waters in his car by making out. Our chemistry was great and he was a good kisser. I needed to rip this experience off like a band-aid. I didn't want to overthink and ruin it. I didn't want to be a big talker and little do-er, and regret not going for it. YOLO! So we came to the same consensus: we're fucking, now.
We started looking up nearby hotel rooms on our cell phones and ended up finding a motel close enough. The motel scenario was fitting and kinky. I was semi belligerent because of the random booze choice I resorted to but was very conscious and excited for the erotic experience about to take place.
We arrived at the "fuck-me-motel" and after signing in at reception and entered room 11. The room was garnished with 90s decor. The bathroom had neon lights – an episode of Law & Order could have filmed there without a set specialist because it was appropriately seedy. That said, we didn't waste much time.
I liked that we French kissed during sex. It made our encounter more human. We fore played in different positions and fucked with a condom. He slapped me so hard I had a bruise on my ass the next day. As we both approached climax, he suddenly pulled out and asked me to get in the shower with him. He was already sitting in the tub before I had the chance to respond. When I hesitantly stepped in, he asked me to pee on him. I had never done that before. I agreed because I'm polite and always up for new experiences. I semi squatted on top of him, trying to keep it sexy. He was just waiting for my stream. Unfortunately for him, I'm one of those anxious pee-ers that can't perform under pressure. At least I tried! He came on my face instead while he was grabbing my hair so hard. I had bruises on my knees the next day.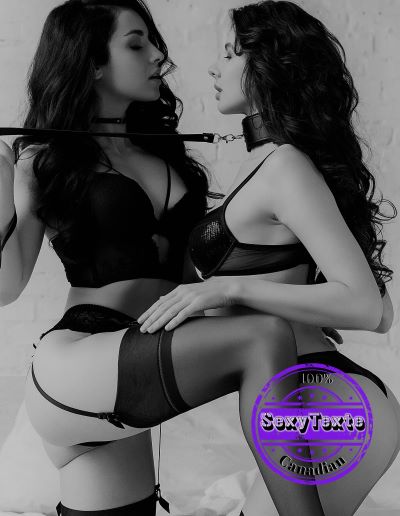 After a warm shower stream on my sinful body, I felt like sleeping on the cheap and rough-looking sheets, but we both agreed to leave. We were amazed and perturbed (not negatively) about the hook-up. We talked about it casually in the car, justifying our mania. He drove me home and kissed me good night. It was fun to get the slutty out of my system after a two year monogamous relationship. Fucking vs. making love. Finding the happy medium, well, THAT'S bucket list shit.
by: Adriana