A SEXY LUNCH BREAK AN EROTIC MASSAGE IN TORONTO
I'm an investment banker in downtown Toronto. My days are long and my nights are short. Being one of the executives, I have a lot of stress on my shoulders and I'm no stranger to Monday blues. I've been married for 20 years and the sex with my wife has become robotic. I still love her, but I also have a mistress with whom I can play with on weekends. I get to remember what passion and excitement feels like… and feel young again. During the week, my go-to stress relief is working out. This is usually the perfect recipe for me to quench my thirst for sex since I have a very high libido. But on a recent Monday, working out wasn't enough. I needed a different kind of work out – pure dirty sex. I was jonesing for something different, something exciting and new.
That Monday, I was at work and had a semi the whole morning because I was thinking about different ways I could calm my nerves and hard-on. My mistress was out of town and my wife was busy with her charity work. I remembered that I had recently read an article on sexytexte about erotic massages in Toronto. My buddy at work was always talking about his experiences with different erotic massage parlors in Toronto. I had never tried that and was considering it because of the blood that kept rushing up my cock. I then Googled probable options. The parlor choices that came up in my search were never ending. I debated if I should just jerk off in the bathroom at work or go for it on my lunch break. Choice overload. I decided to log into sexytexte to view the recommended erotic massage parlors in the Toronto area. I had NEVER done this. After a few calls to different establishments with inquiries and reviewing the beautiful women available, I decided to go with a parlor that had a beautiful masseuse available: Gigi. Her picture really spoke to me… There was something about her… She looked like a nympho and her description confirmed it. I'm a nympho too. So I booked Gigi from 12 to 1 PM that Monday… but it lasted longer….
I arrived at the erotic massage parlor in the downtown Toronto area and the receptionist instructed me to wait a few minutes on their white leather couches in front of the blue neon lights. While I was in the waiting room, I saw so many beautiful women walking around in fuck-me heels and lingerie. After a few minutes, Gigi walked over to the receptionist, Samantha, and they whispered. (???) Gigi then walked over to me, goddess-like, wearing a white see through silk kimono, barely covering her body: "Hey big boy" she said while looking at me in a way that was so hungry while she bent over and stroked her fingers down my chest.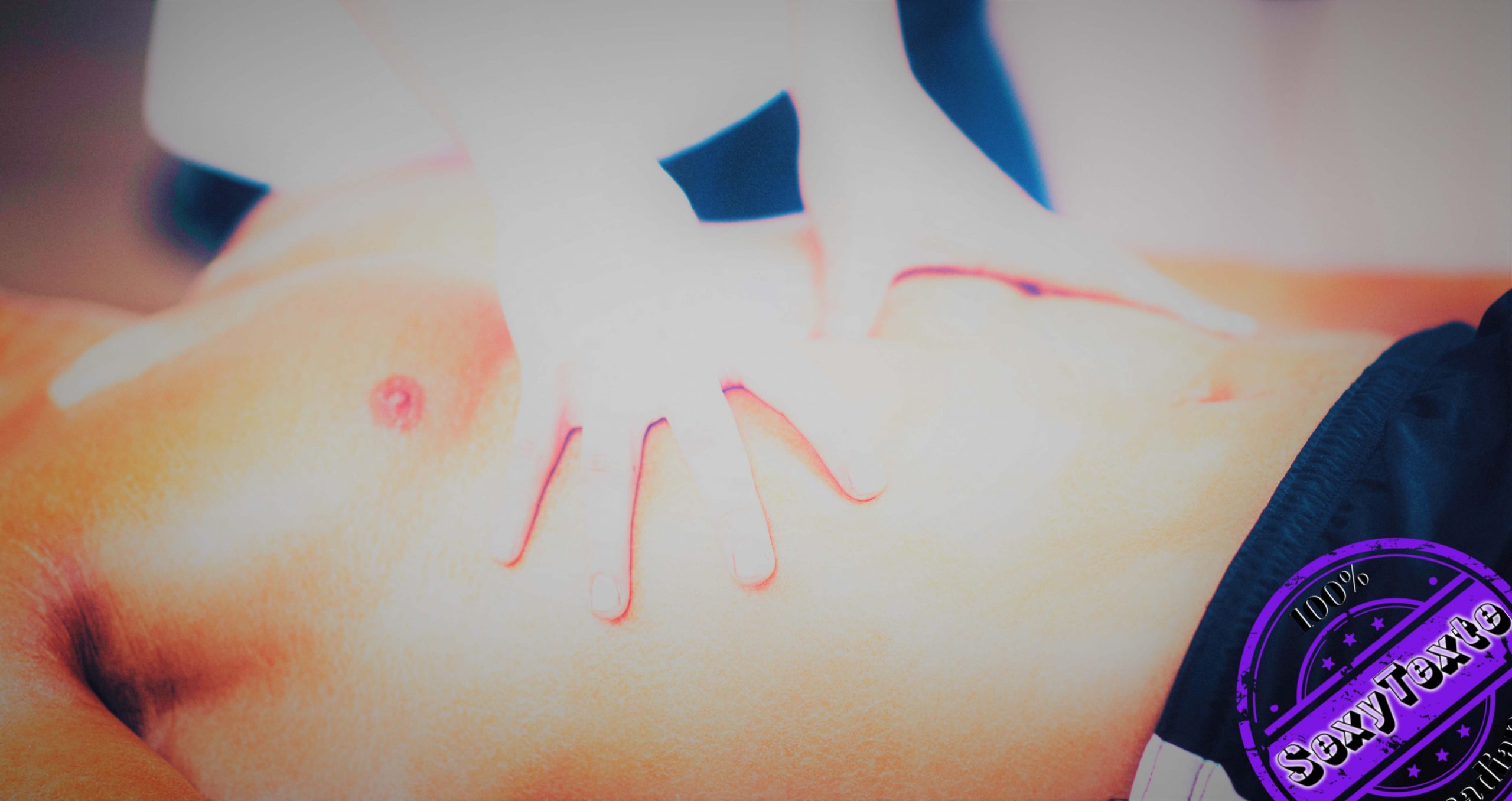 She grabbed the elastic of my boxer and brought me to a sultry room that had red lighting, a hot tub, shower and a massage table. She told me to take a shower, go in the hot tub and wait. I did. After the solo shower, I hopped in the hot tub and relaxed while I waited for Gigi. After 10 minutes, I saw her walk in with a bathing suit, but just the bottom. Her tits were amazing. Big, real and perky. She looked 22. She jumped in the jacuzzi and chatted with me a bit while stroking my arm and my cock. Her eyes were amazing, and the chemistry was too. She spread her legs and sat on my lap which gave me a perfect view of her breasts. I massaged her tits while she moaned. Her back was curved and hair dangling in the jacuzzi water. Her eyes were in the back of her head. Like a true slut. She then took my index finger and sucked on it while she looked into my eyes and moaned, again. She was stroking my hard cock and massaged my balls with her other hand.
After 15 minutes, we got out of the hot tub, and she dried me off. While she was dabbing my body with a towel, slowly going up and down, she licked the tip of my cock a few times. Heaven. She then told me to lay down on the massage table. She was completely naked by then. Her body was amazing and so was her face. She had the voice of an angel, in the body of a slut. I was laying on my stomach on the table and I felt her wet pussy on my back. She kept rubbing my back with her hands but also with her wet pussy on top of me. I felt her dripping on my ass while she moaned in my ear. She told me to turn around. Erected as fuck, I turned around. Her smile was from ear to ear. Her description was real. She loved cock. She was a nympho. I was expecting her to give me a handy…. But after licking my shaft from my ass to the tip of my cock (which had so much pre-cum coming out), she whipped out a condom. She sat on my dick and rode me like a pony. I thought the table would break. She squirted on my dick and had the most perfect scream I ever heard. Before I climaxed, she removed the condom and demanded I cum on her face. This girl was definitely doing this job because she loved it.
She and I ended up fooling around for an hour and a half. She gave me three amazing orgasms. I have no words. When I came back to work, I was completely relaxed. I was 100% more productive. All thanks to Gigi. If it wasn't for sexytexte and the erotic massage in Toronto section, I would have never had the Penthouse story to tell. I still see Gigi. I'm telling you gentleman, sexytexte and their sections are curated to your needs. I would have never had this amazing sexual escapade with a respectable horny nympho. Aren't we all nymphos? I loved it with her because SHE was into it as well.
By: Johnny